2017 APA Stress Survey is Out: How to Curb Your Stress Now!
"America is at it's lowest point this year..." Stress is a household word that is personal to all of us. With the American Psychological Association 2017 Stress Survey hot off the press, it's time to face the reasons we are stressed and what we can do about them. Watch this impactful 3-minute video to learn more about the survey and what you can do right now to curb your own stress. Read the APA 2017 Stress Survey here. If you would like to learn more about overcoming the o
3 Steps Women Must Take to Win the War on Respect
"Is it just me, or is the world going crazy?" I was talking with a group of women and this was the icebreaking question. As we chatted, we began to bring out the real thoughts that were plaguing us. We quickly zoomed into the treatment of women. "What's happening in the mainstream media? Does anyone see the unfiltered and antagonist attitudes toward women?" "What's going on in the workplace? Does anyone feel like women are being pushed out of the boardroom (if you were even
The Day After 9/11: Where did it Lead You?
5 Part Series: The Meaning Within Tragedy We are beginning a 5-part series today that includes a reflective story about meaningfulness. You have a purpose. You have a mission. You are called to do something. This series will prompt you to think about what that is, what is in your way, and what you are doing about it. Angie Nuttle and unnamed Marine, Iraq (May 2004). PART 1: The Day After 9/11: Where did it lead you? Every year on September 11, I review my photos that wer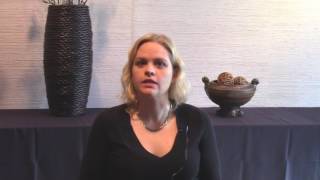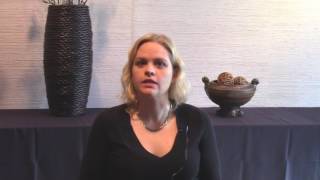 Sarah Marshall: School of Executive Presence Alumni and Credit Union Leader
Sarah Marshall is an exceptional woman. I learned this truth after spending a year with her in the School of Executive Presence, where she bloomed from a brand new CEO to a wise woman of courage. Not only was she tasked with managing a difficult transition from a manager role to an executive role, she was quietly dealing with a rare disorder, PKU, that kept her inner critics working overtime. When Sarah viewed her own video below, she was completely amazed at her personal tr
How To Reframe Your Problem
Problems rarely go away on their own. My daughter and I have a similar view of math: we want it to go away forever. I knew in 3rd grade I wasn't going to be a math teacher. Yet, here I sat, trying to teach my third grader to understand fractions at 7:00 a.m. while trying to get down my first cup of coffee. (The challenge was compounded by the fact that the state of Indiana has a new math curriculum, and even my "genius of numbers" husband struggles to understand it.) As I t
How to Gain Visibility and Exposure at Work
It's not just what you know that matters – it's who you know. In today's workplace, exposure matters. You may be a top performer among your team, but that's not enough to give you the success you want or expect. Exposure is a key component to success in the workplace, especially when you want to be looked at for a promotion, receive a pay increase, or develop your career. How often do you think, "If I just hit my numbers this month, I'll get that raise…", or "If I stay later
TRUTH: Bullies are Not Leaders
The summer of 2016 is one I will always remember, not because of a great vacation or joyous occasion, but because of the bully. My 8 year-old daughter, "Kenzie", started the summer off with her usual perky quest to book the calendar with friend sleepovers and creative adventures. Within the first few weeks, she went into entrepreneur mode and concocted a cupcake bakery, a nail salon, and a dog walking business. Her passion was fueled each time one of her neighborhood friends
The Excitement of Being Listened To: What Great Listeners Do in Leadership
Do you remember that last time a leader listened to you at work? I mean, REALLY listened to you. All social media devices were put down, computers, phones, and meeting notifications were turned off, and the world's volume was turned down. When I ask people this question, most look at me and say something like, "Are you kidding?" I want to share 3 important truths and a bonus about leadership and listening: Truth #1: People become excited when a leader listens to them. The fe
How to Tell Business Stories: 3 Steps to Business Storytelling
Speaking in front of a business group can be daunting. It usually prompts a question of how to have a commanding presence while choosing the right approach. Did you know that you only have 60 seconds in which you will either command the attention of the room, or cause them to go into a mental coma? In this video blog, I share the realities of a meeting, and 3 practical things you can do to practice effective business storytelling. ___________________________________________
The Truth About Leadership and What Makes a Good Leader
Yesterday I was checking out some of the latest posts on LinkedIn and I ran across one about "The Secrets to Leadership". (The full name is not revealed to protect the innocent or guilty). I laughed out loud. Why? because it's not a secret. Great leadership is pretty cut and dry to understand. Either you do it well, or you don't, and you know by how people feel and react to the way you lead. I've been working with organizations and business people for over 20 years, and I